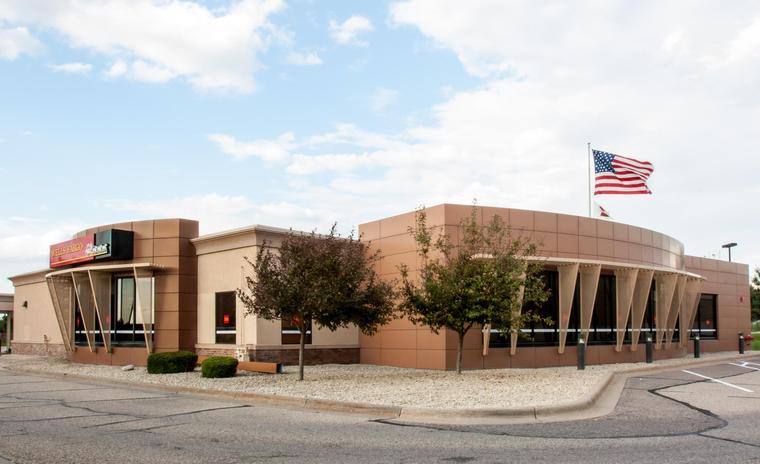 Wells Fargo – Blaine Branch
For the Wells Fargo Blaine Branch Bank Blumentals/Architecture was asked to design an addition and renovation to the existing small building to increase the size and improve the facility while maintaining daily operations throughout construction. The construction process utilized multiple-phases to complete the building which eventually doubled the overall size of the facility.
Improvements to the facility provided a better customer flow through the building, upgraded finishes and lighting throughout, a larger high-tech conference room, increased number of teller stations, additional private offices, large open space for bank employee workstations, and a new break room.
The design of the exterior incorporated new metal panels, aluminum windows, & sun shades to flow with the stucco & brick finishes on the existing building that remained. The site was revised to help traffic flow into and out of the property, as well as to the drive-up teller and ATM stations.
Like what you see?
Contact us to tell us about your next project.
Contact Us