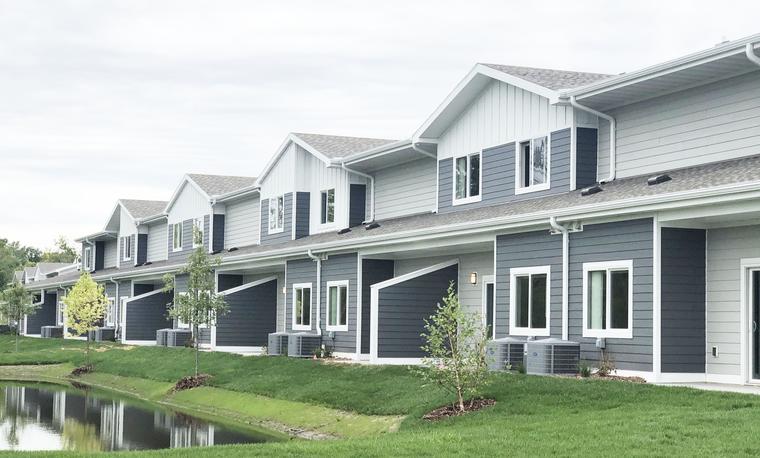 The Mill Townhomes
The Mill Townhomes located in Staples, MN is a 42 unit townhome development for families. The project consist s of 4 one bedroom units, 13 two bedroom units and 15 three bedroom units. The property is on the corner of Michigan Avenue NE and 12th Street in Staples.
Units are designed with spacious kitchens, ample closet space, private laundry, and energy-efficient appliances and heating and cooling equipment.  All units have individual patios with private tuck-under garages.  Two units are designed to meet accessible design standards.
The buildings are clad in a neutral stone veneer with wood composite lap, and board-and-batten siding.  The site also includes a community playground, walking path, and professional landscaping.
Like what you see?
Contact us to tell us about your next project.
Contact Us