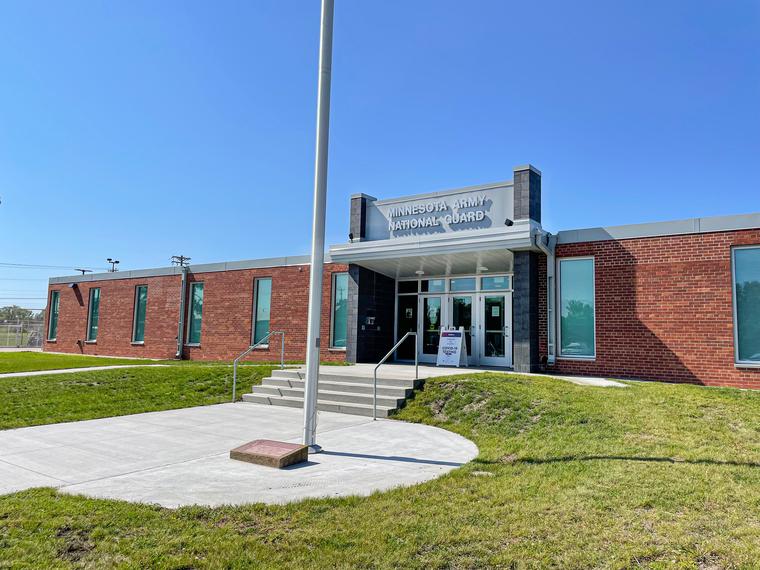 St. Cloud National Guard Armory
Blumentals/Architecture completed the renovation of the St. Cloud Minnesota Army National Guard Armory.  Existing building was two story CMU, Steel, and brick structure. We worked extensively on updated the flow of interior circulation in the building making it possible for multiple departments of the National Guard to work under one roof. The catalyst for this change was to design a brand-new entry point into the building that could be used to enhance the efficiency and use of the interior spaces. Additions were added on to the building by infilling existing voids in the buildings original formation offering the best economic solution. Other work included modernization of mechanical and electrical equipment, and reconfiguration of office, classroom and support spaces. Locker rooms and training facilities were enlarged and updated, and kitchen equipment was replaced. Finishes were updated throughout, focusing on durable and long-lasting CMU & tile.
Like what you see?
Contact us to tell us about your next project.
Contact Us