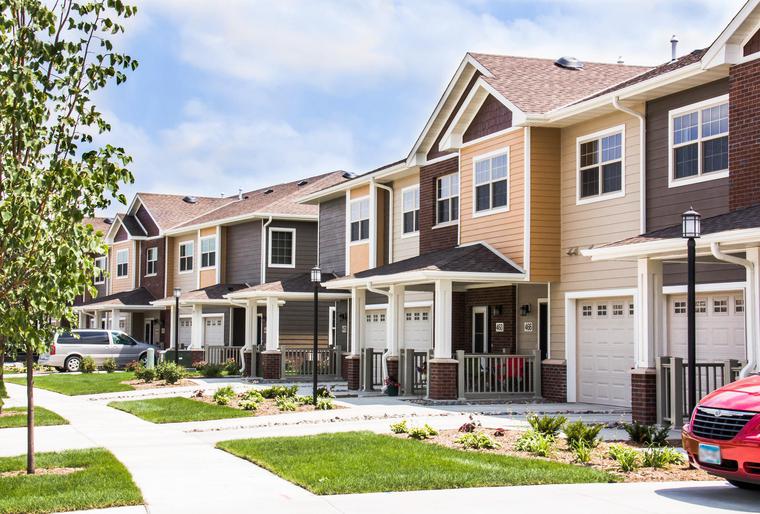 Spring Creek Townhomes
Affordable Efficiency
Spring Creek Townhomes is a multi-family housing property consisting of four buildings. The property includes a total of four 2-bedroom units, twenty 3-bedroom units, and four 4-bedroom units with tuck under garages. Two units are designed to provide accessibility to those with physical disabilities.
These spacious units include vaulted ceilings in second floor bedrooms, large walk-in closets, Energy Star rated appliances and light fixtures, and high efficiency heating and cooling equipment.
The exterior walls are constructed with structural insulated panels (SIPs). The façade is accented by brick, fiber cement lap siding, and fiber cement shake siding. Materials and color selections were chosen to provide an individual appearance to each unit. Site amenities include professionally designed landscaping, patios, walking trails, and a community play area.
The project was designed and constructed to meet the Energy Star 3.0 program requirements and is in the process of obtaining LEED for Homes Silver Certification.
Like what you see?
Contact us to tell us about your next project.
Contact Us