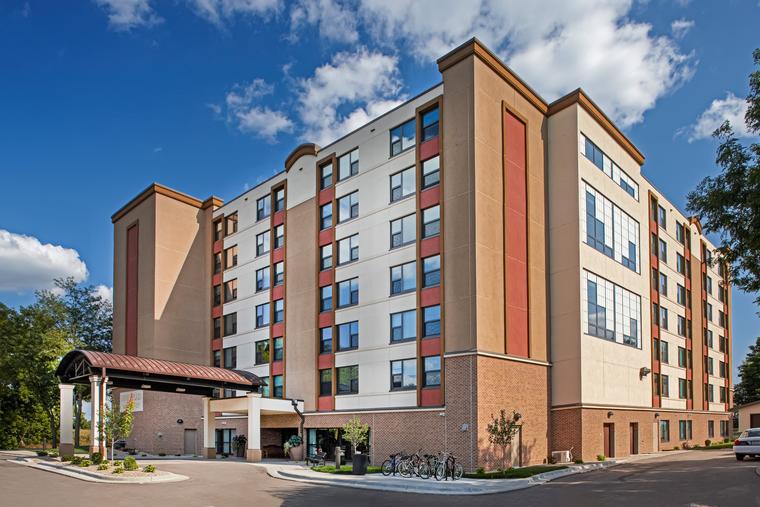 Orness Plaza
A New Life for an Aging Building
Orness Plaza is a 7-story senior public housing property originally constructed in 1971.  Blumentals/Architecture provided architectural design services for the major interior and exterior renovations, completely renewing and re-branding the building. The renovation included the addition of a ground source heat pump system, whole-building ventilation, and a simplified building envelope with substantially increased thermal insulation, among many other improvements. As part of the building renewal, the residents of Orness Plaza participated in a first-of-its-kind study on the health effects of sustainable design on senior citizens, conducted by the National Center for Healthy Housing. The building has been awarded LEED Silver certification for its leadership in energy and environmental design.
Today, Orness Plaza offers a variety of indoor and outdoor amenities, providing physical and social freedom for its residents, and stands as a treasured landmark of the city of Mankato.
Like what you see?
Contact us to tell us about your next project.
Contact Us