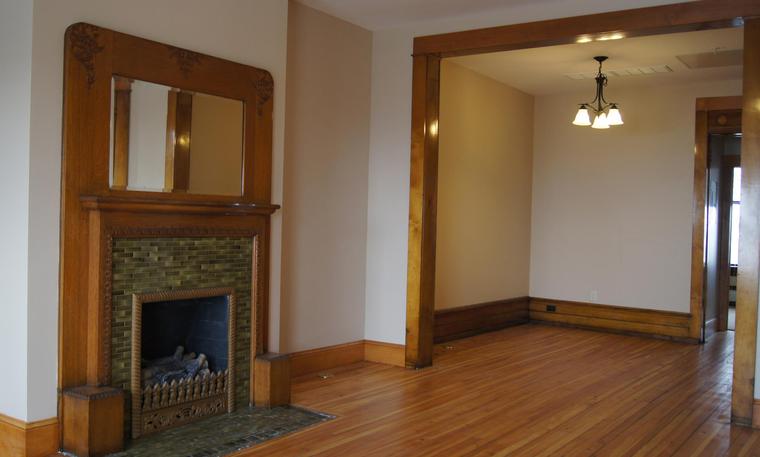 Munger
Restoring Historic Duluth
The Munger properties consist of three historic buildings on the edge of downtown Duluth on the historic hill.
The most prominent building is a residential building on the National Register of Historic Places that was originally built in 1892 as 8 luxury 4-story townhome units, later converted into 32 apartments in 1915. It was last renovated in 1979 and was in need of another major renovation. The units were stripped of most items that were not historic leaving as much of the original woodwork as possible, including flooring and doors. The units were re-built installing modern kitchens and bathrooms and restoring the original woodwork. The mechanical and electrical systems were replaced throughout the entire building. The exterior remains mostly unchanged from the original construction. This exceptional renovation will breathe new life into this structure for many generations to come.
The other two buildings include three brownstones with nine units and an old fire house originally built for horse drawn rigs, which includes four apartment units.
In the end, there were many different pieces of the puzzle that needed to come together including financing, historic requirements, design, and construction. It was well worth it when you see the final product.
Like what you see?
Contact us to tell us about your next project.
Contact Us