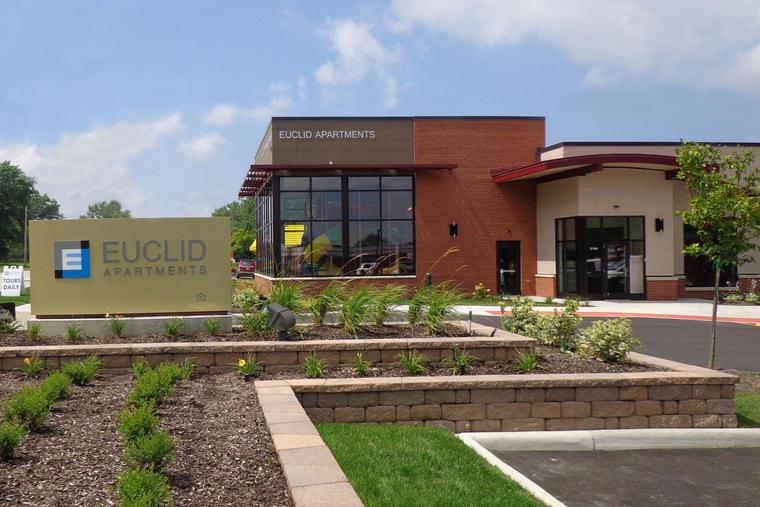 Euclid Apartments & Leasing Center
Street Presence Increases Marketability
Euclid Apartments is a large multi-family campus property originally constructed in 1981.  The property contains over 74 apartment and townhouse buildings, for a total of 740 individual apartment units. In 2010, Blumentals/Architecture provided architectural design services for the stabilization of the existing rental units and site amenities, including a temporary move of the leasing office as well as the creation of a party room space within the existing campus.
In 2012, two unoccupied properties adjacent to the site were purchased to develop a new leasing center along Euclid Avenue, a prominent thoroughfare. Euclid Apartments Leasing Center includes a resident services center, leasing and management offices, regional property management office, and an indoor play structure, and a fitness studio.
The strategic location of the leasing center puts it in close proximity to the property's maintenance service center, as well as provides enhanced curb appeal for increased marketability.
Like what you see?
Contact us to tell us about your next project.
Contact Us