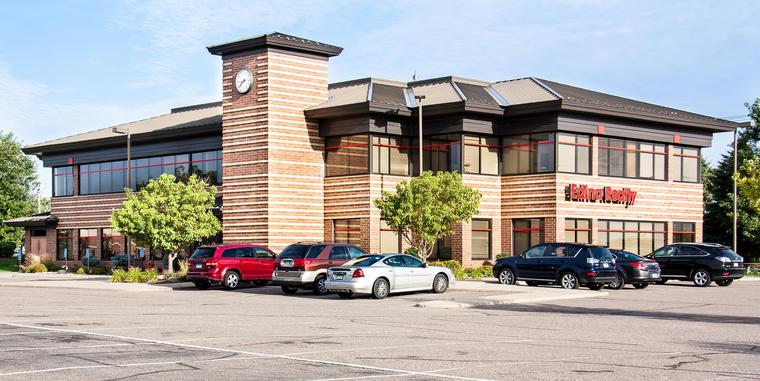 Edina Realty
Mid-Western Charm
The Edina Realty office in Woodbury is a great example of custom corporate design work.
We have a long relationship with Edina Realty, and were involved when they needed to create a new image for their offices. Since they sell residential realty, the owners wanted a design that would show warmth, light, and a close relationship with mid-western residential architecture. The use of brick, wide overhangs, and metal roofing gave them the feel they were looking for.
Each of their new offices used this basic design but were modified to fit the needs of the area. The design is flexible enough to be morphed from small one-story buildings to larger single story offices and even two story buildings.
Like what you see?
Contact us to tell us about your next project.
Contact Us