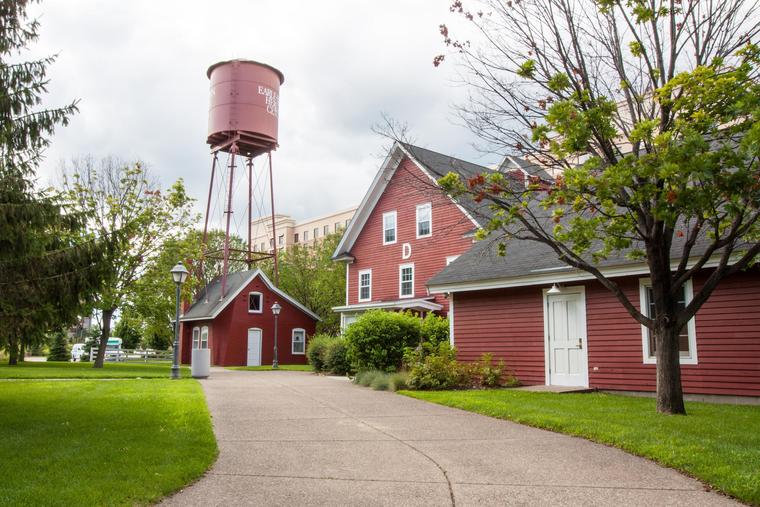 Earle Brown Heritage Center
Convention Center with Style
As the associate Architect, Blumentals/Architecture provided construction documentation along with construction administration for the restoration and redevelopment of this historic farmstead listed with the State Historical Preservation Office. The conversion from a working horse farm to a convention center included converting the show ring into a ballroom with banquet kitchen and meeting rooms. The other smaller barns and out-buildings were developed into additional meeting rooms and office space – including Blumentals/Architecture's office for 18 years! The original houses were turned into an 11 room bed and breakfast with its own serving kitchen. The full project consists of 9 buildings on 15 acres.
The conversion and renovation included rebuilding some of the original wood framed buildings and designing new additions to them so the facility could be used as a comfortable modern convention center with the charm of the original farm.
Over the years Blumentals/Architecture has been called upon to provide additional design services for the convention center including updates and major additions of an additional barn / 300 seat meeting room. The goal of all work was to blend the new into the old to maintain the charm of the site.
Like what you see?
Contact us to tell us about your next project.
Contact Us