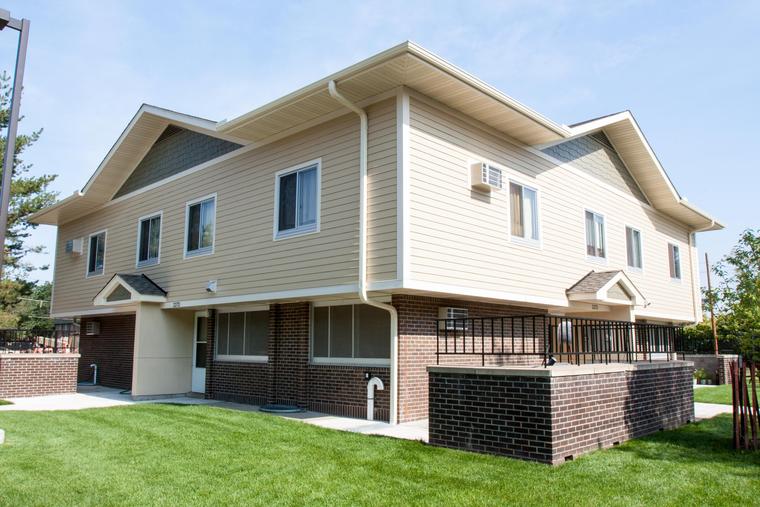 Dunedin Terrace Modernization
1960's Era Apartments Receive a Face Lift
Dunedin Terrace is a multi-family public housing development in St. Paul consisting of 22 fourplex apartment buildings just south of the Mississippi River. Built in 1964, each building is identical in terms of aesthetics and materials, with individual apartment units varying in size from two to five-bedrooms. Prior to the recent modernization, many of the building components were still original and starting to show signs of failure. Additionally, management highlighted the need for increased visibility for security purposes.
The multi-phase modernization effort began with the renovation of a prototype building. Among other things, the renovation includes new sloped asphalt roofing, increased attic insulation, window replacement, new fiber cement siding and soffits, cabinet and countertop replacement, energy efficient lighting, and new community gardens and playgrounds. Existing masonry wing walls were also removed to enhance security and site visibility.
The renovation has resulted in public housing that is more secure, more beneficial to residents, and which looks and feels more like home.
Location:
St. Paul, Minnesota
Project Type:
Services:
Schematic Design
Design Development
Construction Documents
Construction Administration
Site Evaluation
Master Planning
General Contractor:
Client:
Public Housing Agency of Saint Paul
Like what you see?
Contact us to tell us about your next project.
Contact Us