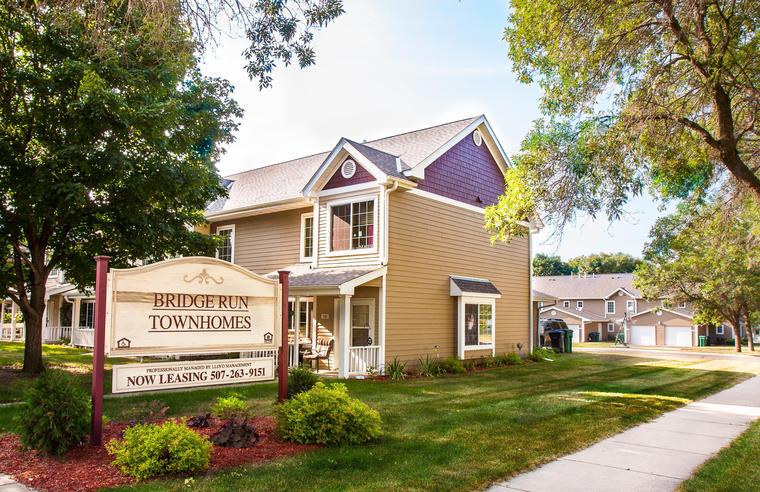 Bridge Run Townhomes
Building Bridges
Bridge Run Townhomes is an affordable multi-family housing property originally constructed in 1991 consisting of 18 townhouse units.  All townhouses are 3-bedroom units with one designed for accessibility for the physically disabled. Site amenities include individual attached garages for each unit, a play area, and a sheltered gazebo sitting area.
Blumentals/Architecture provided architectural design services for a substantial interior and exterior renovation of the property. Exterior renovations include new siding with multiple styles and colors to give the buildings a fresh look. New doors, windows, roofs, and additional attic insulation greatly improve the energy efficiency of the buildings, and new landscaping helps to tie it all together. Interior renovations include new kitchens, flooring, Energy Star Appliances and lighting package, high efficiency furnaces & water heaters, and plumbing fixture upgrades – all to help reduce the energy usage of these homes.
Like what you see?
Contact us to tell us about your next project.
Contact Us