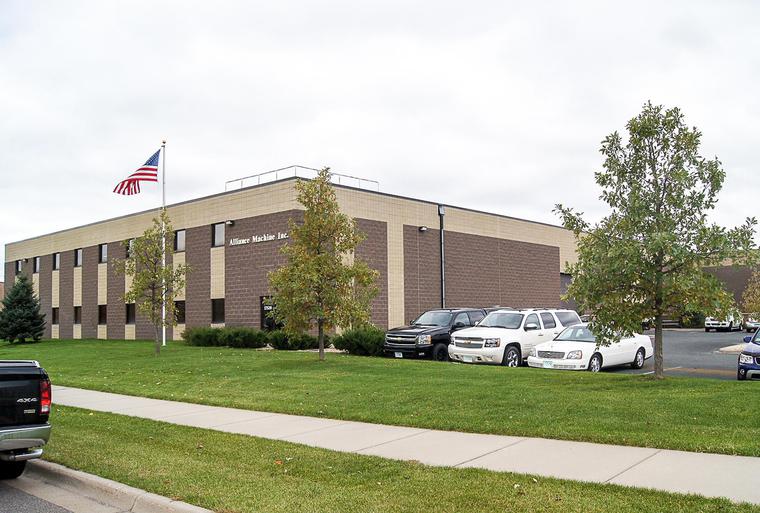 Alliance Machine
Alliance Machine commissioned Blumentals/Architecture when they were in need of a location for a new building. After looking at multiple sites and building designs, a site was chosen within the Northstar Business Park in Elk River. Blumentals/Architecture provided architectural design services for a new 18,000 square foot building that included office space, conference room, inspection rooms, and a large manufacturing & warehouse space where they machine metals such as aluminum, steel, titanium, magnesium and plastic for the defense and aerospace industries.
The original design included master planning for a future building addition and more parking spaces. Eight years later, the company's need for more space led to the design and construction of a 17,000 square foot addition. The addition includes more manufacturing & warehouse space to house additional machining equipment, inspection rooms, and maintenance space. The site work includes additional parking spaces and truck loading bays.
With the addition and a building exceeding 35,000 square feet total, Alliance Machine will be able to triple their output and double their number of employees.
Like what you see?
Contact us to tell us about your next project.
Contact Us